Dirui urinalysis seminar with the theme "Time to eliminate the urinalysis pitfall, all starts from you " was held in Bangkok, Thailand from April 25th - 26th, 2023. More than 60 medical professionals attended the seminar and discussed the advance in urinalysis technology.
The seminar aimed to provide valuable insights and solutions for the challenges commonly faced in urinalysis. Associate Professor Chutitorn Ketloy, Ph.D. from the Faculty of Medicine, Chulalongkorn University delivered a presentation titled "Urinalysis: Pitfalls in testing and interpreting results", providing valuable case studies.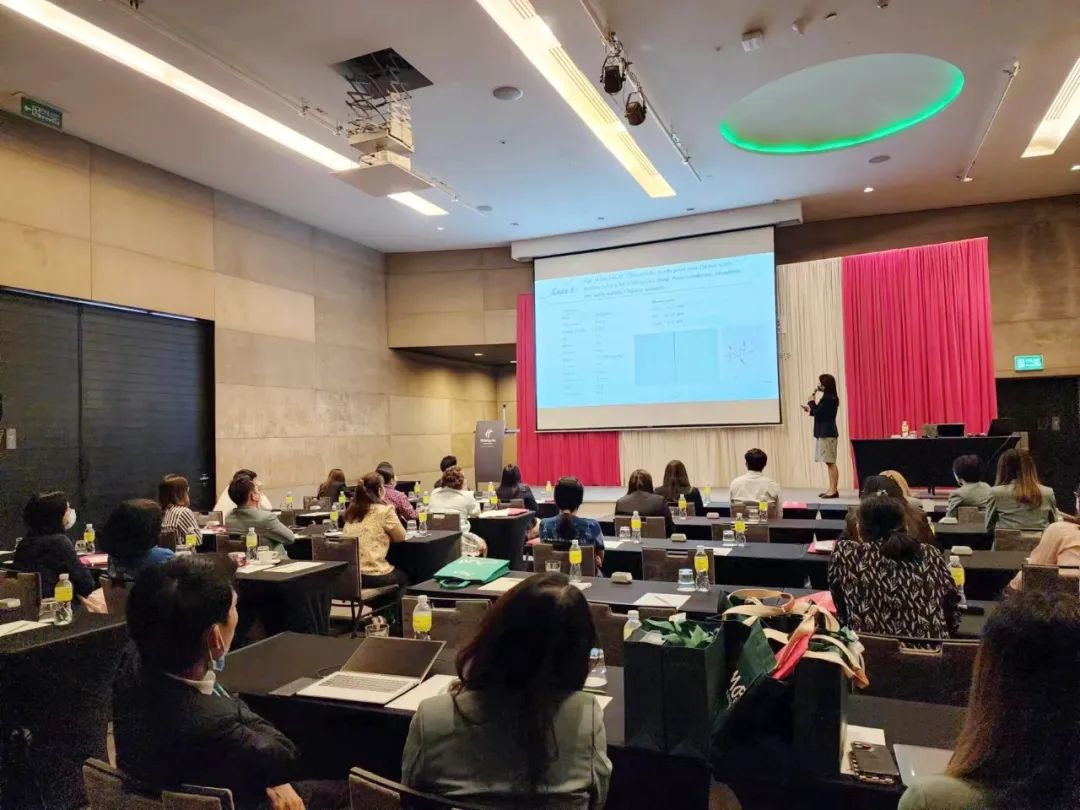 Dirui product specialist Mr.Nutdanai Linjongsubongkoch shared valuable information on the advances in urinalysis technology and emphasized the importance of standardizing the classification of test results.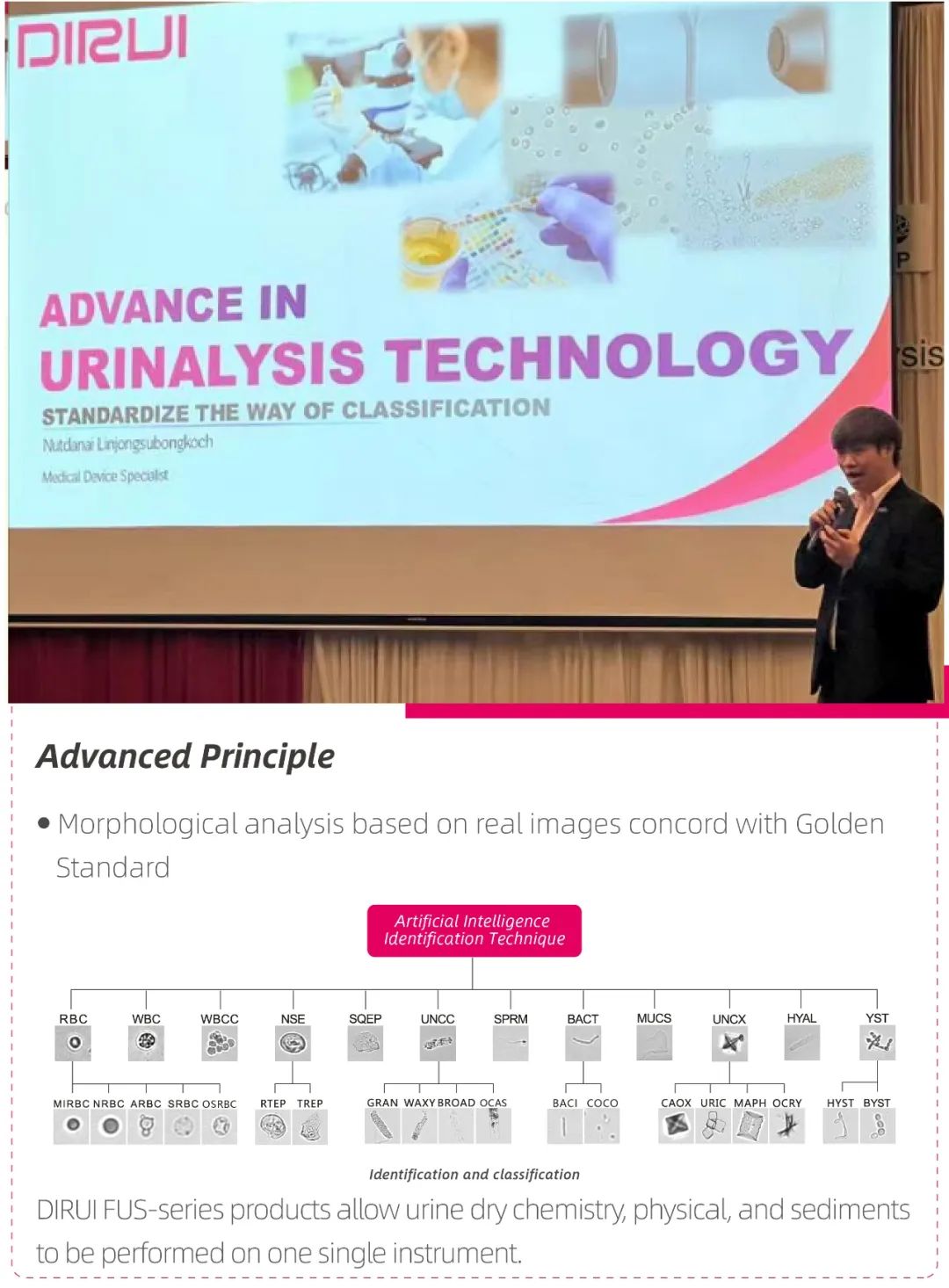 Diaglogue with expert: Raddaporn Aroon, the assistant director of laboratory from Chumphonkhet udomsak Hospital (one of the biggest hospital in Sounth Thailand) shared her using experiences, and provided valuable feedback on the performance of Dirui FUS-2000 Urinalysis Hybrid and how it has improved the efficiency and accuracy their urinalysis testing processes.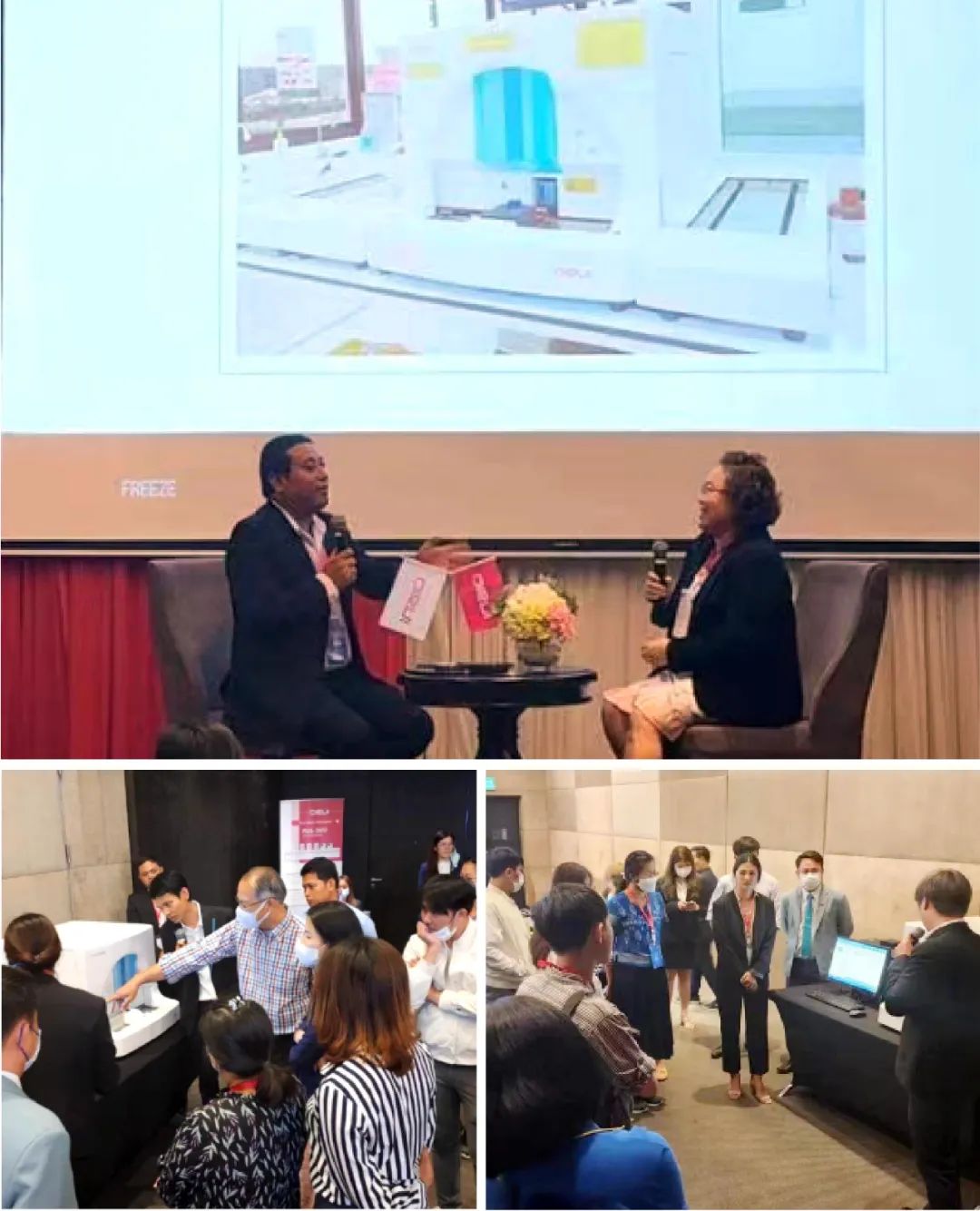 Attendees show keen interest in urinalysis analyzers
Dirui is committed to popularizing diagnostics and benefiting the masses by providing complete laboratory solutions. Dirui hopes to continue working with global experts, customers, and partners to build modern automated laboratories together, and make excellent laboratory solutions within reach.
<section style="background-image: url(" https:="" mmbiz.qpic.cn="" mmbiz_png="" niw07iby63luedlmb71o93nf1p07g0gmvohzbinicrkf3dftfic624xs1pd3cbux5wepjxstkppzvlswaodpevxaa="" 640?wx_fmt="png&quot;);background-position:" initial;background-repeat:="" no-repeat;background-attachment:="" initial;background-origin:="" initial;background-clip:="" initial;background-size:="" 100%="" 100%;"="">
Visit the official website www.dirui.com.cn/en or our booth to learn more about DIRUI's latest innovations.