The 48th Annual Conference of the Association of Clinical Biochemists of India was held from 24-26 November in New Delhi. The ACBICON seeks to discuss and deliberate on the latest advances in clinical chemistry. Along with the attractive posters, symposiums, and educational workshops, DIRUI presented complete laboratory solutions.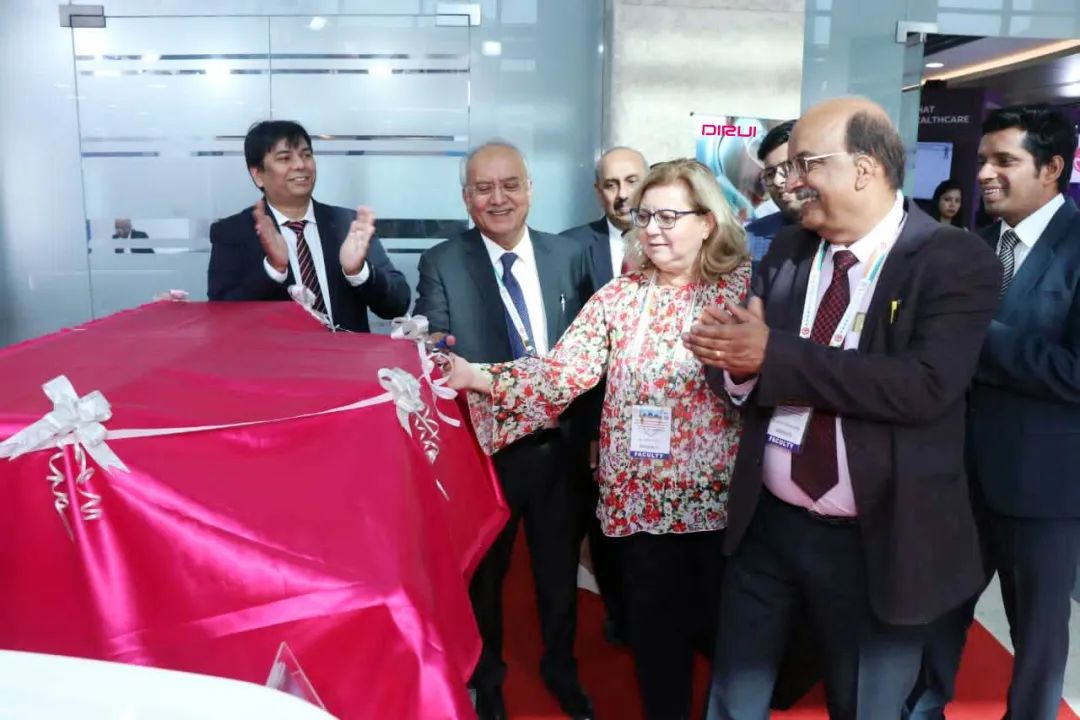 New Product Launch
It's DIRUI's first-time showcasing an immunoassay analyzer in India. CM-180 Chemiluminescence Immunoassay Analyzer has high efficiency, throughput can be 180T/H with 25 items simultaneously. Only needs 11 minutes to get the first result. The ACBICON committee member attended the ribbon-cutting ceremony.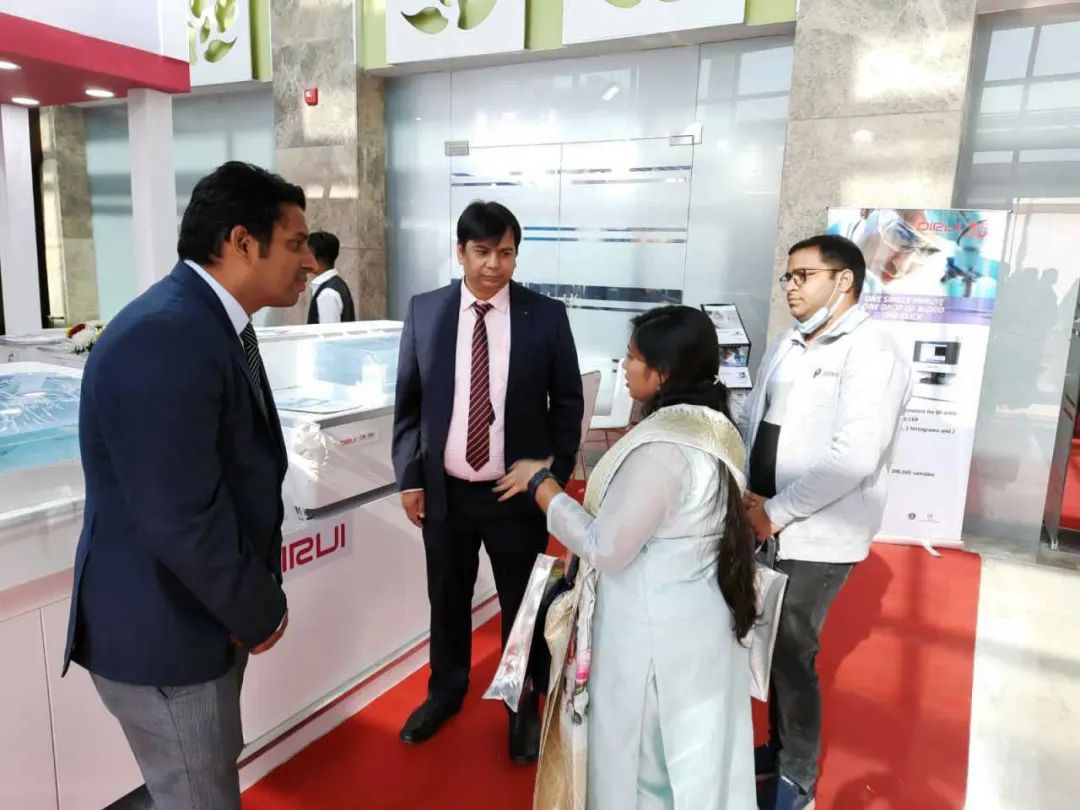 Voices from Experts
DIRUI held a workshop on November 25, we're honored to invite Prof. Dr. R. Dhananjayan, Consultant & Head of the Biochemistry Dept. at Apollo Speciality Hospitals to share knowledge on Cardiac Marker Panel's Application Scenarios and Clinical Diagnostic Significance.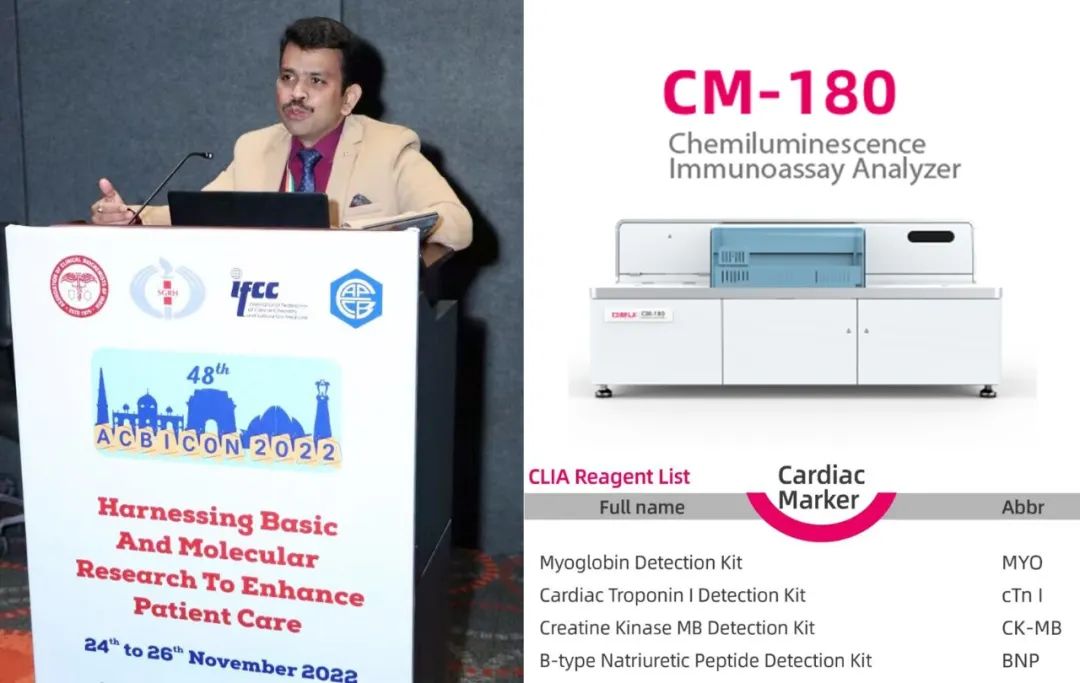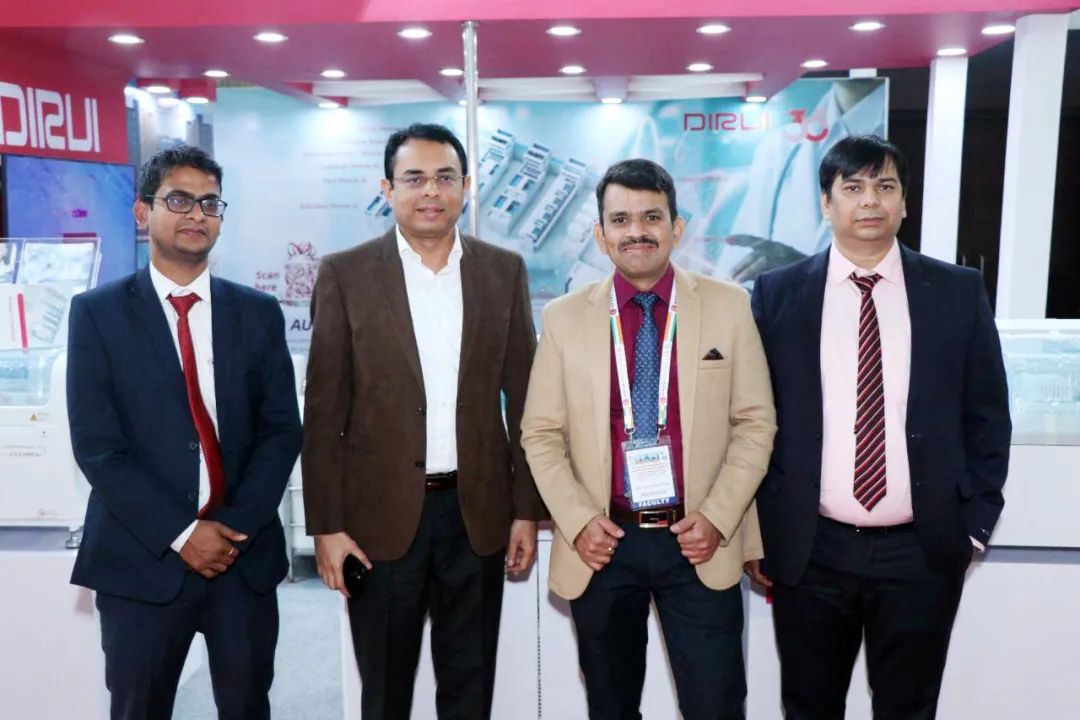 Prof. Dr. R. Dhananjayan (right second ) shared positive feedback on DIRUI products
Dr. Benkatesh, the head of the lab dept. of Believers Church Medical College Hospital shared his experience of using DIRUI FUS-2000 urinalysis hybrid
As a world-renowned provider of IVD analyzers and reagents for over 30 years, DIRUI can provide high-quality products and complete laboratory solutions that can meet the diverse needs of customers, and help them work more effectively. DIRUI biochemistry, urinalysis, hematology, coagulation, and immunoassay analyzers are introduced to the attendees.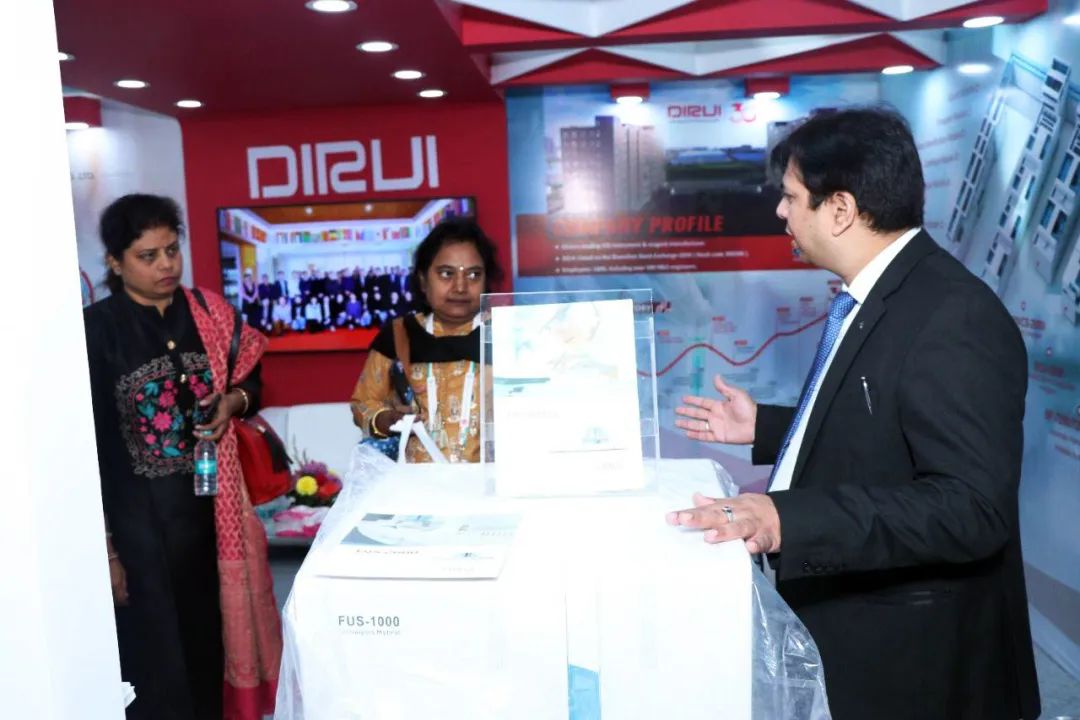 With 30 years of experience in the IVD field, Dirui is glad to provide innovative products to offer more valuable information to clinicians. ACBICON provides a valuable chance to develop new business and clinical partnerships, as well as to strengthen current relationships.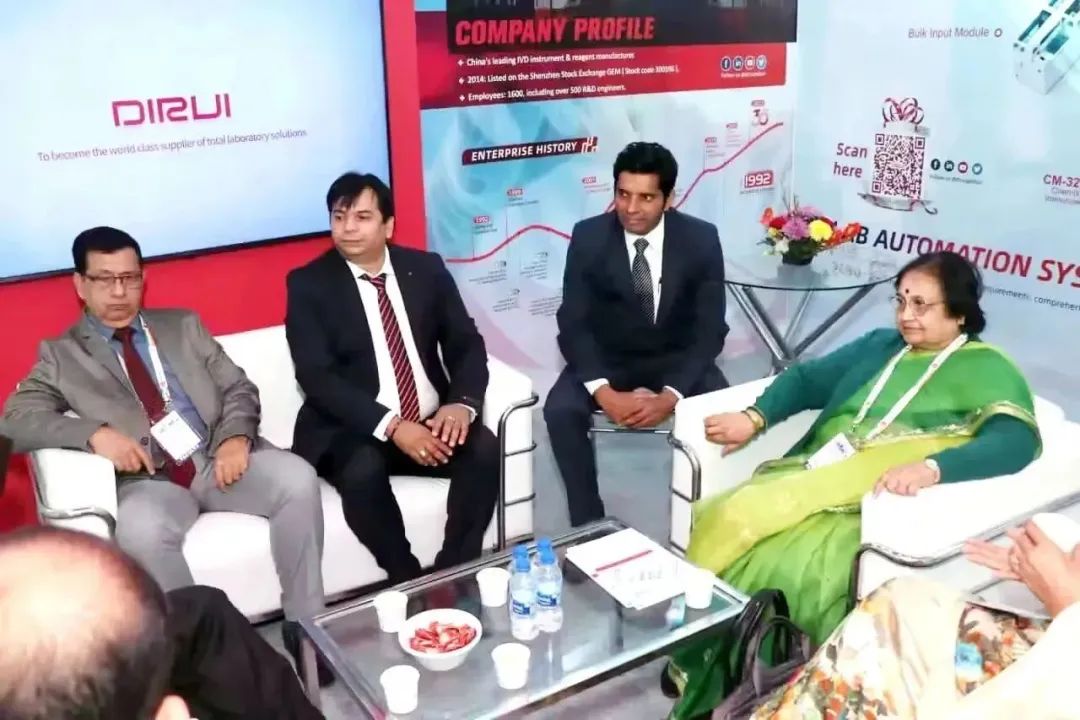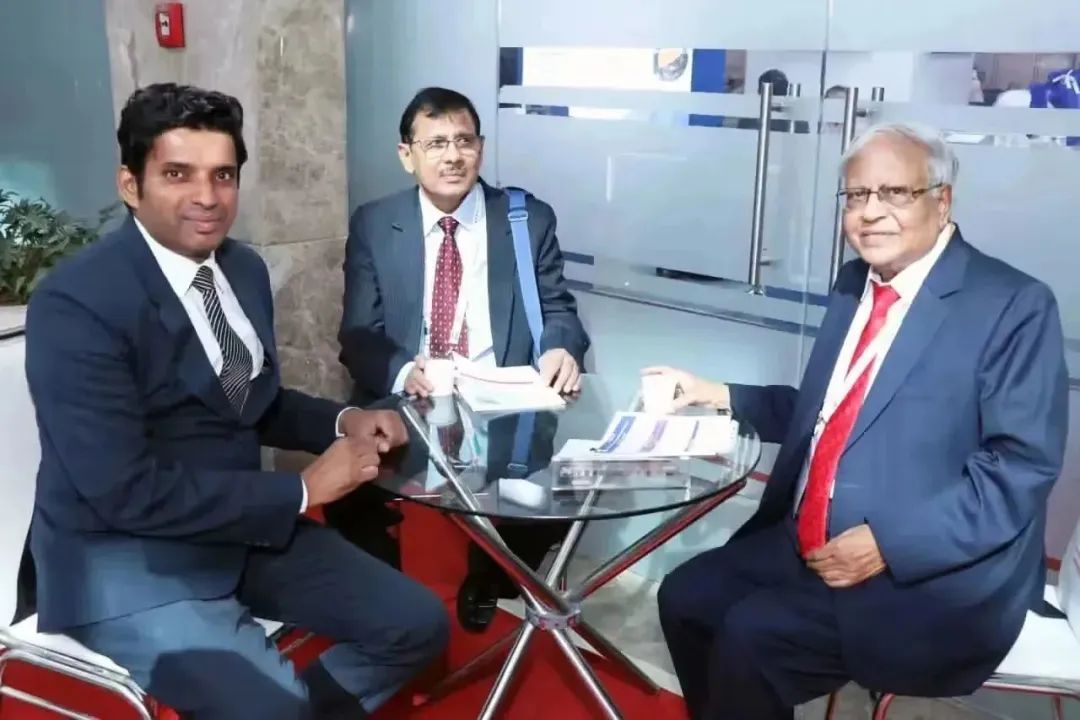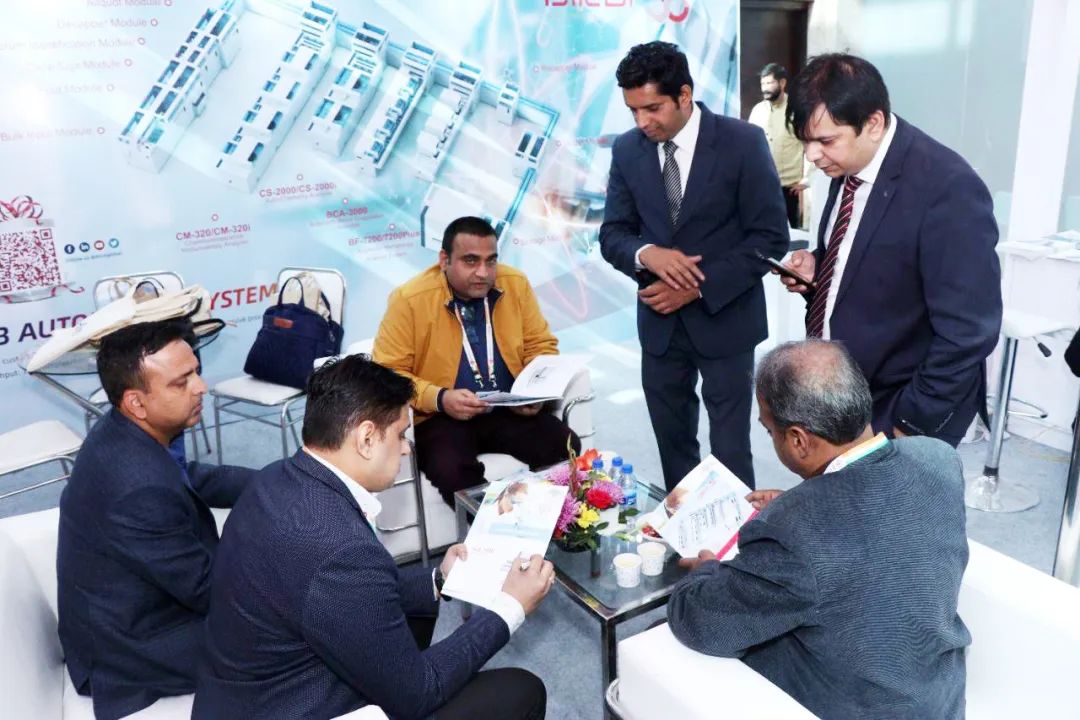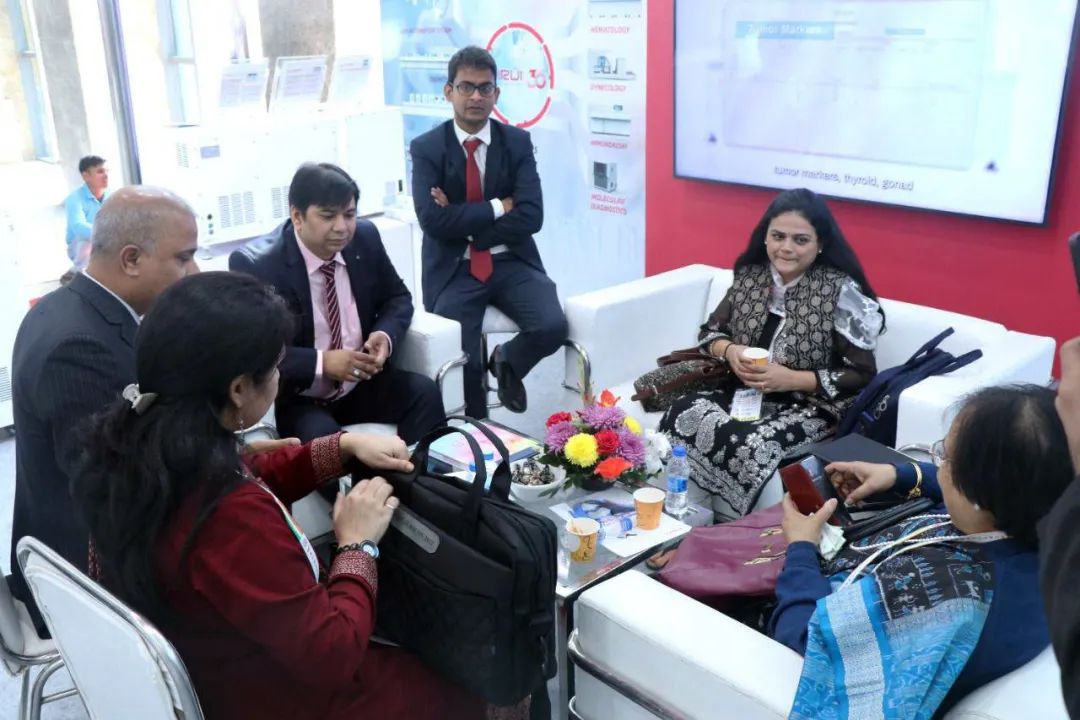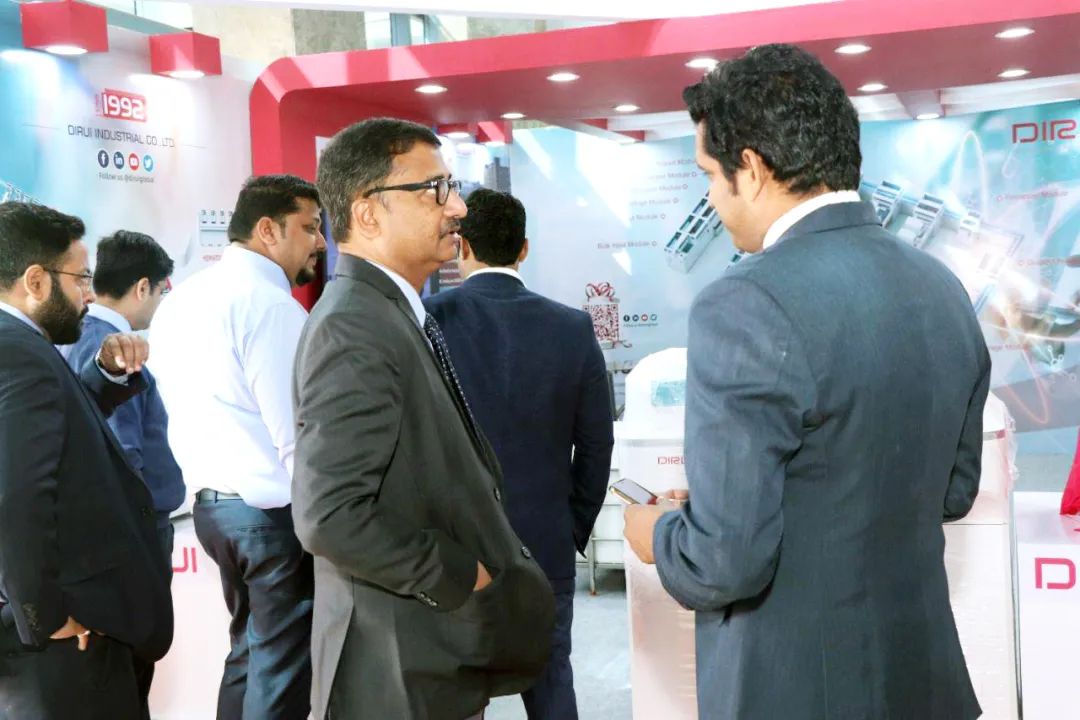 With the mission to popularize diagnostics and benefit the masses, DIRUI will keep developing new IVD products and bringing better healthcare for everyone.
DIRUI, A Partner for Life.